TAKE YOUR
INNER-SELF WITH YOU
AS YOU SINK IN
THE COLD WATER
Physical + Digital Art Exhibition


THURSDAY 20th of JULY 2023


9h00-22h00




Showcasing at

IMPACT BLOCKCHAIN CONFERENCE

Hosted by Académie du Climat-Mairie de Paris

2, Place Baudoyer 75004 Paris

Art+Climate Conference: 18:00-19:00

Closing Cocktail Ceremony at 19:30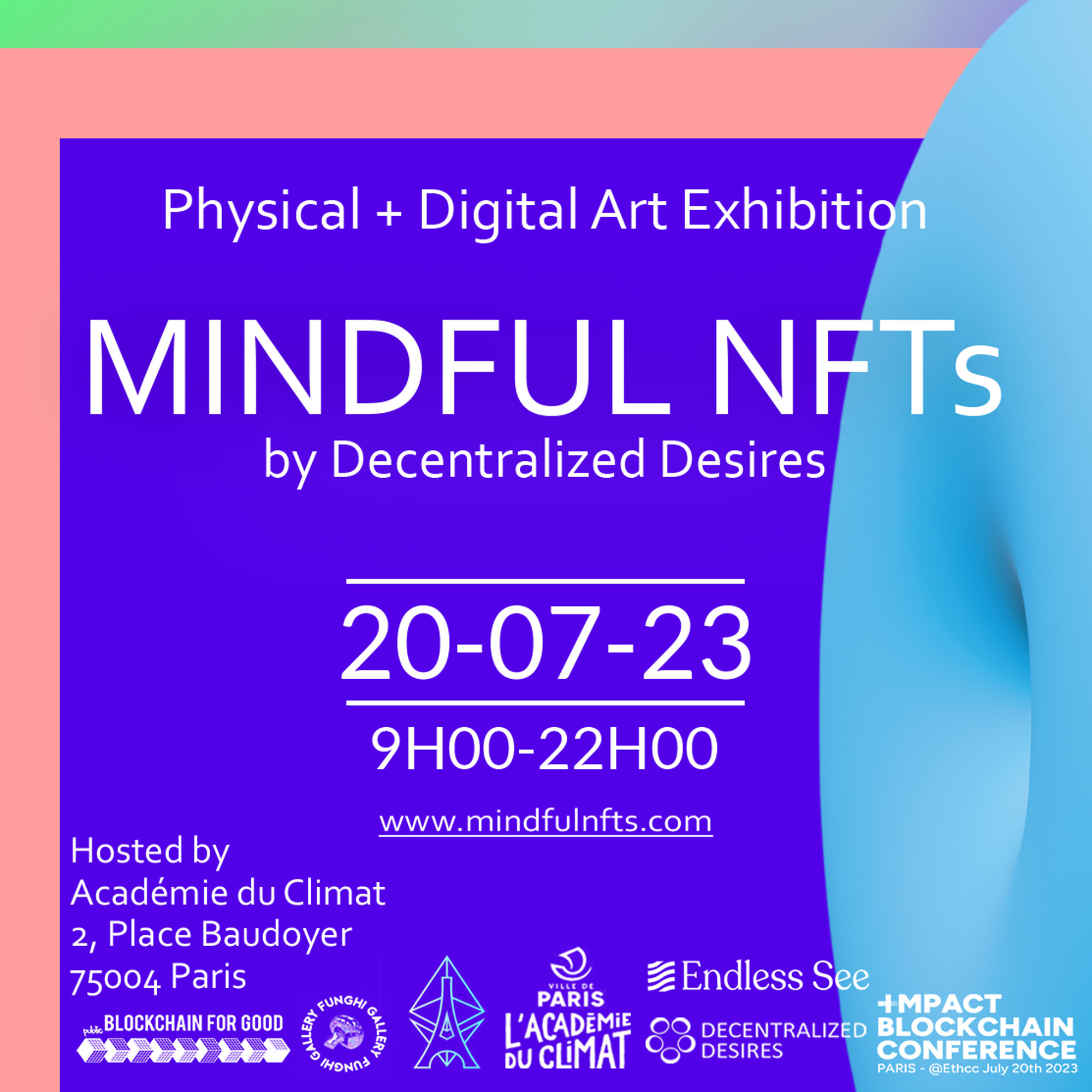 Value creation as understood commonly in Finance is very different from value created by Life ecosystems. How can we apprehend simultaneously Finance and Regeneration? Extraction and Blossoming?

Curated by Jeanne Bloch, co-founder of Decentralized Desires -Take Your Inner-Self With You As You Sink In The Cold Water - features prominent artists involved in multidisciplinary and art-science productions.
The Show, featuring low and high tech settings, presents mindful NFTs: a new category of artistic NFTs building on the decentralized technology to produce organic and regenerative value.
It is set up in the astonishing room of La Salle Des Fêtes, hosted by the Académie du Climat-Mairie de Paris and is designed to foster interactions and co-creation with the audience.